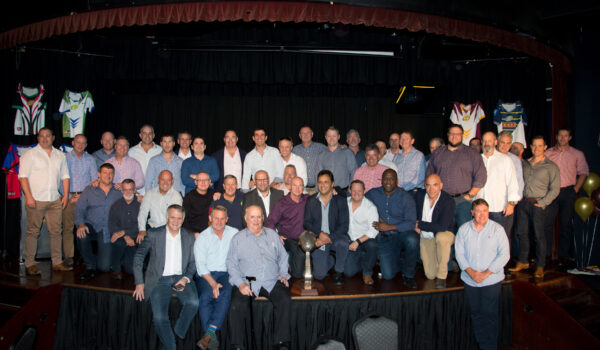 On Friday April 28, over 50 Brisbane Broncos Old Boys joined 200 other guests and enjoyed a Luncheon at the Broncos Leagues Club.
The theme of the day was celebrating the 1997 Super League Season and Grand Final win. With Channel 7's Pat Welsh as MC, our guests on stage were John Ribot, CEO and Founder of Super League, as well as Club Legends Steve Renouf, Kevin Walters and Wendell Sailor. The trio spoke of the Super League Season and Telstra Cup Grand Final win whilst giving the audience personal insights into the antics behind the scenes – including a tale about one of the Old Boys who was scared of the boogie man! An enjoyable day was had by all and the guests loved having the Old Boys mingle and have a drink with them.
Be sure to look out for this annual event next year to join in the fun.