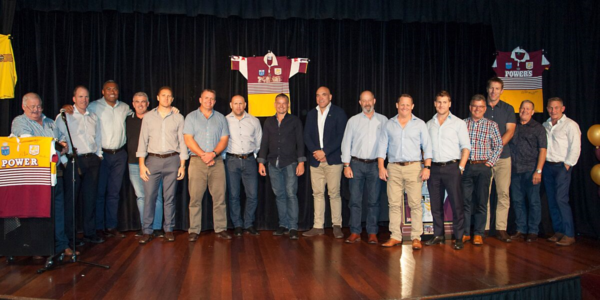 On Friday May 4, Brisbane Broncos Old Boys and the current Broncos team joined over 200 guests and enjoyed a Luncheon at the Broncos Leagues Club.
The theme of the day was celebrating 30 Years of the Brisbane Broncos and the 1998 Grand Final win. With Billy J Smith as MC, our guests on stage were current Broncos Player Andrew McCullough, as well as Club Legends Michael Hancock and John Plath. Both Michael and John played at the club in 1988 and also played 10 years later in the 1998 Grand Final.  The guests loved having the Old Boys mingle and have a drink with them, a fantastic day was had by all.
Be sure to look out for this annual event next year to join in the fun.